If you want a real taste of the Wild West, a trip into the backcountry is the answer. It's ridin', feelin' and smellin' the same unspoiled wilderness that John Colter did nearly 200 years ago.
Our trails will take you so high you're a part of the sky. Mountain men will take you to places where you can't see another soul and can watch shadows creep across the canyons.
Our tented camps are tucked away in untouched valleys, with enough amenities to keep you comfortable. There's nothin' quite like ridin' into camp at dusk, the wind in your hair and the smell of a campfire-cooked meal on the breeze.
If you have any questions, just pick up the phone and call 307-455-2225 or contact us online. We are more than happy to answer any question, and look forward to seeing you on the ranch!
John Colter Trail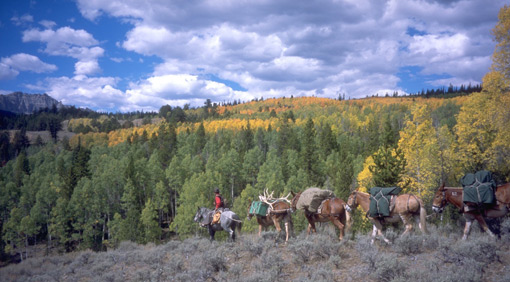 Progressive trip from Jackson Hole country to Cody, Wyoming.
Trip Includes:
Guide
Wranglers
Cook
All Meals
Pack Stock
Accommodations in Cody at Historic Buffalo Bill Hotel
Tour of Yellowstone National Park
Private Groups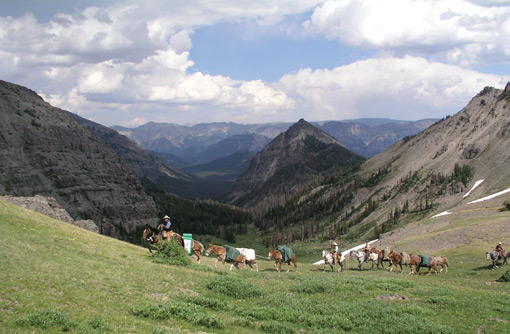 Have you ever wanted an entire vacation to yourself, to enjoy with your people, family and friends? At the Triangle C, we offer a private package, your Ranch, your week, your dream.
We cater to the vacation you want, themed or relaxed, where our staff is dedicated to you. Experience a personalized western experience at your own Ranch for a week.
We also offer a special rate for renting the entire ranch; just call us for details.